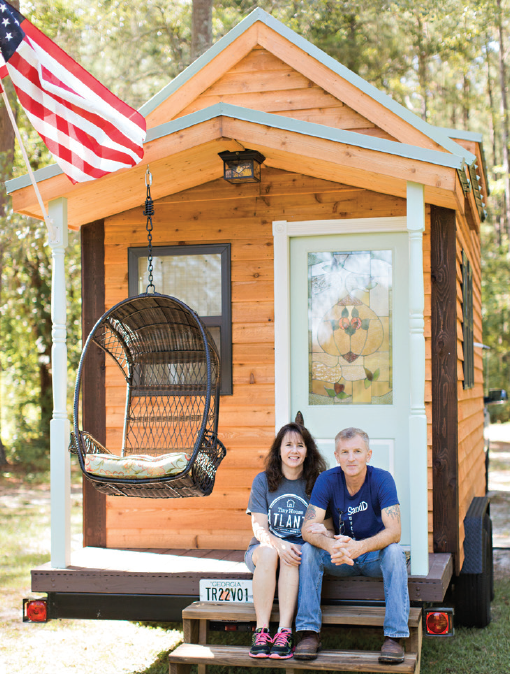 Checking In With One of Our First Tiny House Customers
Our first Tiny Living by 84 Lumber customers, David and Sonya Kersey, bought the trailer and plans for the Shonsie tiny house last year. Since then, they have completed their custom-build and crafted their beautiful home with fine detail and efficiency. Next, they plan to build a community of tiny houses on their block of land in Savannah, GA. Check out the article "Growing Small" by Zach Powers for Savannah Magazine (savannahmagazine.com), featuring the Kerseys' story and photos of their finished tiny home!
Feeling inspired? Check out our Tiny House blueprints, or contact us!