Lightstream is the smart way to finance your tiny house.
Whatever your style, Tiny Living is about being environmentally sound and financially smart. This starts with finding the right financing for your Tiny House purchase.
That's why we've partnered with LightStream, a division of SunTrust Bank, and the nation's premier online consumer lender.
When you have good credit, it's a fast and refreshingly simple process to get a LightStream loan. You can use the proceeds of your LightStream loan to pay for every aspect of your Tiny House project.
The LightStream loan features:
Loan amounts from $5,000 to $100,000
No fees, down-payments or prepayment penalties
A quick response during business hours; same-day funding available1
Funds deposited directly into your account
Joint applications accepted
Your Tiny House journey starts here, with financing from LightStream.
You are leaving 84 Lumber and are about to visit a 3rd party site. Content and privacy practices are not managed by 84 Lumber.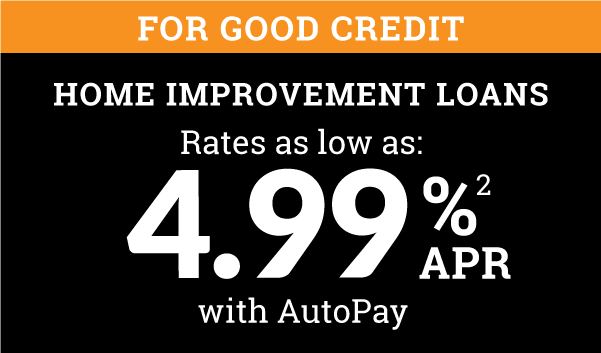 "Your loan application process has to be by far the most amazingly simply and efficient experience I have come across… my loan was approved and processed in record time. I cannot begin to express my satisfaction with your company and how it works. I look forward to dealing with you in the future and if there is some area where I could post this positive message to the public, please let me know! Thank you so much!"
– C. K. from Hop Bottom, PA
1 You can fund your loan today if today is a banking business day, your application is approved, and you complete the following steps by 2:30 p.m. Eastern time: (1) review and electronically sign your loan agreement; (2) provide us with your funding preferences and relevant banking information; and (3) complete the final verification process.
2 Your APR may differ based on loan purpose, amount, term, and your credit profile. Rate is quoted with AutoPay discount, which is only available when you select AutoPay prior to loan funding. Rates under the invoicing option are 0.50% higher. Subject to credit approval. Conditions and limitations apply. Advertised rates and terms are subject to change without notice.

SunTrust Bank is an Equal Housing Lender. ©2016 SunTrust Banks, Inc. All rights reserved. SunTrust and LightStream are federally registered service marks of SunTrust Banks, Inc. All other trademarks are the property of their respective owners. Lending services provided by SunTrust Bank, member FDIC